USAIGC BRONZE TEAM WORLD CHAMPIONS 2016
Rising Stars Gymnastics Academy in Manalapan, NJ is currently looking to hire recreational and team coaches to work with our growing USAG team. We offer competitive pay. Must have extensive experience in the sport of gymnastics, must have very strong spotting abilities and feel passionate about coaching.
Must attend meets and competitions on weekends.
Must be available weekdays after 4pm and Saturdays all day.
If interested please contact us via email with your resume.
Company/Club Name: Rising Stars Gymnastics Academy
Web Address: www.risingstarsgymnasticsacademy.com
Email: info@rsgacademy.com
---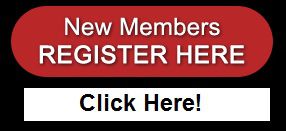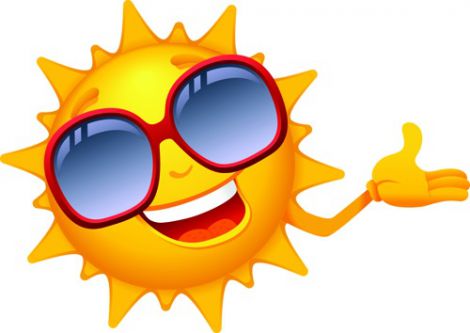 Enrollment for recreational classes is always open, we will simply pro-rate the remainder classes,
you can register for camp 2 days prior
---
We are so Happy to Announce the OPENING of our
NEW Pre-School/Kindergarten area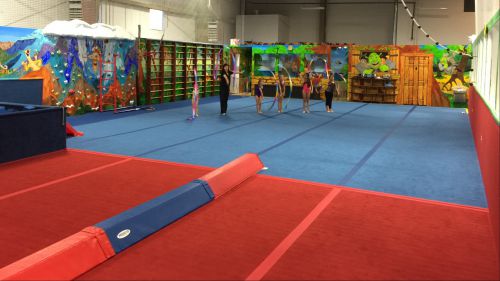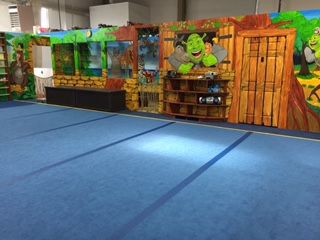 ---
2016 GYM SHOW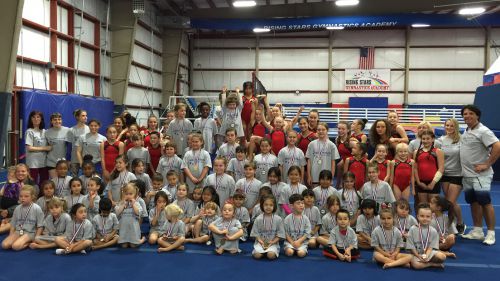 ---
click here for class descriptions
We are so excited to announce our Parent Portal! Please enter your family and student information so you will be in our database. Here you will be able to see all of our Recreational classes,camps, clinic days and times. Soon you will be able to register online for these! For now, please call our office to enroll for any activity!
---
We now offer RHYTHMIC RECREATIONAL CLASSES
and
RHYTHMIC RECREATIONAL TEAM
Thursday & Saturday
RSGA is happy to announce that we have welcomed a brilliant choreographer, merited artistic gymnastics coach of the Russian Federation, Luydmila Bosykh
Call for more information
---
Follow us on snapchat!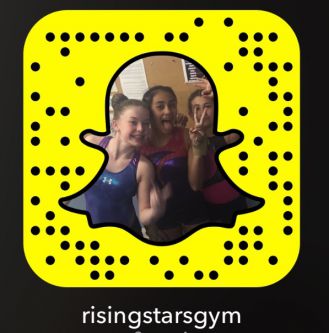 ---
**RSGA has a new APP! Just go to the App store and download!**
---
Recreational Coaching Positions available as of February 2016
We are looking for passionate people who are willing to help coach our recreational gymnastics programs. All applicants must be reliable, highly motivated, positive, and qualified individuals who want to be a part of a successful coaching team. Must have experience teaching gymnastics.
---
OPEN GYM
Monday- 1:30-3:30 ages 4+ Members-$14, Non-Members-$17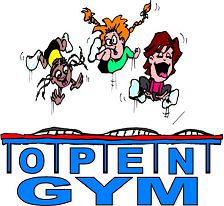 Friday 6:00-9:00 ages 5+ Members-$20, Non-Members$25
Enjoy full use of the gym! The kids will have access to jump, climb, run, crawl and have FUN in the gym!
Fridays- Enjoy your night! Bring the kids to us while you go out to dinner, enjoy a movie, go shopping or just take some time for YOU!
All are welcome both Members and Non-Members of the gym! Non members MUST have a signed waiver on file. Simply fill one out when you get here or print it out here and bring it with you.
---
Strenth and Sole Fitness

Strength and Cardio Class: Each class looks different every week. We incorporate dumbbells, body weight, TRX, resistance bands, kettle bells, and medicine balls in our routines. Some weeks you will see circuit training, while others you will see a boot camp style. Each workout is designed to target various muscle groups to give you a complete workout. All levels welcome!
Adult small training group Tuesdays 7-8pm Strength and Cardio
---
RSGA NEWS:
Congratulations to Sedona Raphael 2016 Bronze Diamond Bars World Champion
Congratulations to Rachel Stump 2016 Bronze Diamond World Champion All Around
Congratulations Kaiyla Hames 2016 Bronze World Champion All Around
Congratulations to Sofia Fellouris 2016 Bronze World Champion All Around and on Bars
Congratulations to Bella Magliozzo 2016 Copper 2 World Champion on Floor and Vault
Congratulations to Emma Russell 2016 Copper World Champion on Floor
Congratulations to Vincent Pedulla and Reilly Lichtman USAG Trampoline & Tumbling 2016 Nationals Champions
Congratulations Meghan Barna USAIGC Copper 2 2016 NJ State Vault Champion
Congratulations Emma Russel USAIGC Copper 2016 NJ State Beam Champion
Congratulations Vanessa Colamarino USAIGC Bronze 2016 NJ State and Beam Champion
Congratulations Isabella Alacaraz Level 8 2016 NJ State and Beam Champion- Representing RSGA at Regionals!!
Congratulation Christina Fallon-Level 4 2016 NJ State Beam Champion
Happy National Gymnastics Day!!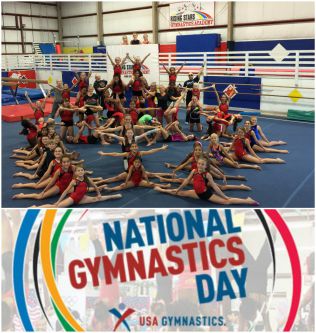 Congratulations to Nicole Mytnik for placing 5th at the Trampoline World Cup in Russia
Congratulations to the USAIGC Copper 2015 NJ STATE CHAMPIONS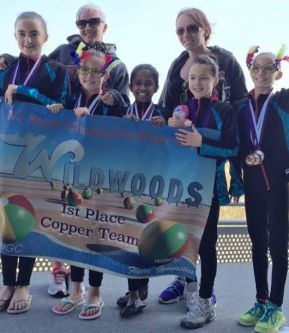 Congratulations to USAG Level 3 girls at NJ States
AA State Champions: Sasha Mytnik and Christina Fallon. Vault State Champions: Sasha Mytnik and Alex Walkley. Beam and Floor State Champion Christina Fallon. Floor State Champion Madison Whittington.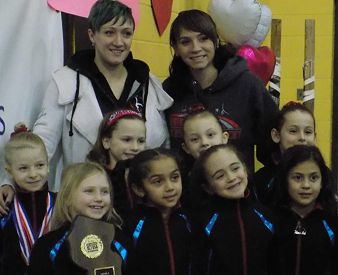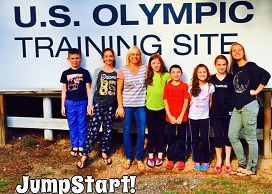 Congratulations!
Nicole Mytnik who qualified for the 2015 Elite Development Program National Team
Samantha Lordi, Matthew Tocci, and Rachael DeSimone who qualified for the 2015 Jump Start National Team
---
Rising Stars USAG & USAIGC Gymnastics and Trampoline Teams met to the Manalapan Mayor to receive certificates of achievements for NJ States, Regionals, Nationals and the World Championship.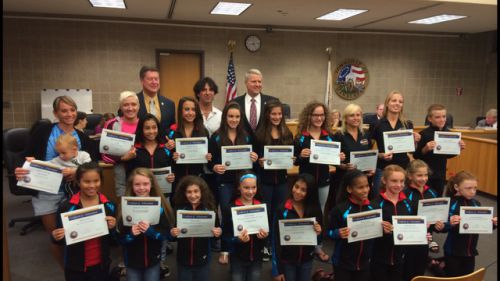 ---
Advertising Opportunities at RSGA!
We're excited to unveil our Business Advertising Opportunity Program here at RSGA! This brand-new program is designed especially for small as well as large sized businesses. Companies will enjoy the affordability of this unique advertising program.

Realtors, restaurants, on-line commerce, car dealerships, accountants, banks, independent contractors, actually any business(!), can benefit from advertising here. We will be happy to discuss any questions you may have!


Please click here for more information about RSGA's Business Advertising Options.
---
***NEW PROGRAMS OFFERED***
Recreational Teams
We are excited to announce that we are now offering TWO Recreational Teams! A Girls Gymnastics Team & a Trampoline Team for BOTH boys and girls!
This is a great opportunity for you to have the fun of competitions, learn routines and be a part of a FUN team. This team allows you to have a more advanced class without the crazy hours and big commitment of a traditional gymnastics team. . This program will be run just like our other competitive teams but without the pressure or financial commitment of many competitions, traveling, custom leotards & warm up suits, etc.
Everyone is welcome! No trying out is required!

Gymnastics Recreational Team:
Open to Girls ages 6-17 years. This program will focus on routines and skills from USA Gymnastics Level 1, 2 and 3 on the Floor Exercise, Balance Beam, Uneven Bars and Vault. Gymnasts will be coached by our high level competitive team coaches. They will learn a Floor routine to music, Balance Beam and Uneven Bar routines as well as skills on the Vault.

Trampoline Recreational Team:
Open to Boys & Girls ages 6-17 years. This program will focus on routines and skills from USA Gymnastics Level 3, 4 and 5 on Trampoline, Double Mini Trampoline and Tumbling. Gymnasts will be coached by our high level competitive team coaches. They will learn flips on trampoline and double-mini as well as back handsprings on floor.
If you are interested in having your child be a part of this exciting new program or have any further questions, please email Nastia today at trampoline@rsgacademy.com
ADULT GYMNASTICS
Great for BOTH Men & Women!
Have you ever wanted to learn how to do a cartwheel, swing on the bars, or tumble like your kids do? Then come to our Adult class!
This class requires no prior gymnastics experience! Stretching, strength and of course gymnastics are all a part of this class.
Students will learn handstands, rolls, cartwheels, round offs and then work on the various apparatus!
All levels and ages are welcome!
If you think you are too old, never did gymnastics before or have any another reason to not do an Adult Gymnastics class, don't worry! We will take it easy on you!
ONLY $23.00 per class. Pay as you Go!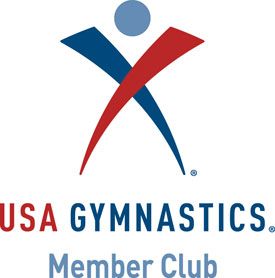 Rising Stars Gymnastics Academy
700 Park Ave. Suite 300 (Drake Business Park)
Manalapan, NJ 07726
732-792-RSGA (7742)