Rising Stars Gymnastics Academy News
---
Recreational Show Registrations are due by
Saturday, April 26.
You can print out the form
here
and drop it off at the front desk OR you can even register over the phone!
732-792-7742
---

*Early Bird Camp Special*

Book 5 or more camp days before June 25 and save 20% off the total price!

Register today!
---
The Spring session of classes have begun!
Session dates: February 10- June 28
We have added a lot of new classes this session! You may register at any time. We will simply pro-rate the remaining classes left in this session.
Click here for the new schedule of classes.
Receive 25% off a second class! You may either stop in or call to register.
---
RSGA now offers Open Gym 4 different days per week!
We have Open Gym every Friday & Saturday evening, and we also have Pre School Open Playtime on Tuesdays and Thursdays for the little ones. Bring your friends along too and play in our 24,000 square foot facility. This is a great indoor activity during the Winter!
PRESCHOOL PLAYTIME!!! Tuesdays & Thursdays 12:00-2:00pm
All ages are welcome!
Enjoy full use of the gym with your toddler! Bring your child to jump, climb, run, crawl and have FUN in the gym! A Parent or guardian must stay and supervise with the child. Come to Open Playtime to get rid of some of that extra energy!
---
2 HOUR Open Gym every Friday from 6:30-8:30pm
3 HOUR Open Gym every Saturday night from 6:30-9:30pm
Ages 5+ years
Enjoy your night! Bring the kids to us while you go out to dinner, enjoy a movie, go shopping or just take some time for YOU!
All are welcome both Members and Non-Members of the gym! Non members MUST have a signed waiver on file. Simply fill one out when you get here or print it out here and bring it with you.
FEES:
Members: 2 HOUR: $10.00/ 3 HOUR: $15.00
Non-Members: 2 HOUR: $15.00/ 3 HOUR: $18.00
RSGA Team Members FREE!
---
New Referral Program!
When 3 friends sign up, you will receive a $50.00 referral credit towards your tuition! Stop by the front desk to pick up your card. =)
---
Pendo Karate is here at RSGA!!!
Pendo Karate has provided Martial Art instruction to the Monmouth County Region for over 20 years. With 13 years of teaching experience, Sensei Nick Gargiulo is now providing The Pendo Program here at Rising Stars Gymnastics Academy!
Classes are offered on Tuesdays and Thursdays. Call today to schedule your FREE trial class!
Classes are run on a 10-week session. You may register at anytime. We will simply pro-rate the remainder of classes left in the session!
Winter Session: February 10- April 19, 2014
Spring Session: April 20- June 28, 2014
For more information about Pendo Karate please go to: www.pendokarate.com
---
NEW MEMBER SIGN UP! (CLICK HERE)
We are so excited to announce our Parent Portal! Please enter your family and student information so you will be in our database. Here you will be able to see all of our Summer Recreational classes,camps, clinics, open gym and birthday parties days and times. Soon you will be able to register online for these! For now, please call our office to enroll for any activity!
---
***NEW PROGRAMS OFFERED***
Recreational Teams
We are excited to announce that we are now offering TWO Recreational Teams! A Girls Gymnastics Team & a Trampoline Team for BOTH boys and girls!
This is a great opportunity for you to have the fun of competitions, learn routines and be a part of a FUN team. This team allows you to have a more advanced class without the crazy hours and big commitment of a traditional gymnastics team. . This program will be run just like our other competitive teams but without the pressure or financial commitment of many competitions, traveling, custom leotards & warm up suits, etc.
Everyone is welcome! No trying out is required!

Gymnastics Recreational Team:
Tuesday & Thursday 6:30-8:00pm
Open to Girls ages 6-17 years. This program will focus on routines and skills from USA Gymnastics Level 1, 2 and 3 on the Floor Exercise, Balance Beam, Uneven Bars and Vault. Gymnasts will be coached by our high level competitive team coaches. They will learn a Floor routine to music, Balance Beam and Uneven Bar routines as well as skills on the Vault.

Trampoline Recreational Team:
Monday 4:30-6:00pm & Thursday 6:30-8:00pm
Open to Boys & Girls ages 6-17 years. This program will focus on routines and skills from USA Gymnastics Level 3, 4 and 5 on Trampoline, Double Mini Trampoline and Tumbling. Gymnasts will be coached by our high level competitive team coaches. They will learn flips on trampoline and double-mini as well as back handsprings on floor.

SESSION DATES & TUITION
This program will be run on monthly bases; payment will be $190.00 per month for 3 hours per week. If a practice is missed for any reason, the make-up class may only be done at Open Gym. Open Gym is independent time in the gym and is held on a weekly basis (Friday 6:30pm-8:30pm).
Tuition will be paid on a monthly basis. A credit card is required to be on file. We accept check, cash, Visa, Master Card & Discover.
REQUIREMENTS:
The only requirements for this team will be a RSGA leotard which will be approximately $40.00 and competition fee of $60.00 per meet. These non-refundable fees are due at the time of registration and must be paid in full. Both competitions will be held at Rising Stars Gymnastics Academy. Our Recreational Gymnastics & Trampoline Team will compete 2 times per year.
If you are interested in having your child be a part of this exciting new program or have any further questions, please email Nastia today at trampoline@rsgacademy.com
Boot Camp for Kids!
Tuesday 6:30-7:30
Each class combines a variety of exercises for a strength building, endurance enhancing, mind transforming, confidence building fun time!
ACROBATICS
Monday 4:30-5:30
Acrobatic Gymnastics is an ancient activity that emphasizes the combined beauty of dance and acrobatics. Gymnastics skills add excitement to the exercises. Acrobatic balances show grace, strength and flexibility. Choreography and synchronization add flare and creativity to each exercise.
Acrobatic Gymnastics favors body control in various positions, both on the ground and in the air. For this reason, the sport is included in the training program of pilots, cosmonauts and parachutists.
Acrobatic Gymnastics is fun for athletes of any age and athletic ability. This sport is a partner sport requiring athletes of all ages, shapes, and sizes.
Acrobatics is practiced and competed as Men's Pairs, Women's Pairs, Mixed Pairs, Women's Groups (3) or Men's Groups (4). Athletes progress through recreational levels (1-3) to compulsory Ievels (4-7), then to optional levels (8-elite).
Pairs are made up of a base and a top. Women's groups are comprised of a base, a middle, and a top partner and men's groups have a base two middle and one top partner. Bases are generally older athletes that display strength and balance. Tops are generally younger athletes and display flexibility and agility. Middles are often required to show a combination of all attributes.
Acrobatic Gymnastics draws its basic elements that shape the sport's physical expression from the same source as other gymnastics disciplines. Choreography, agility, balance, strength, grace and the use of apparatus create the difference between one gymnastics discipline and another.
RHYTHMIC GYMNASTICS classes
Wednesdays from 7:30-8:30pm
Rhythmic Gymnastics Classes develop graceful movement, flexibility and strength through tumbling and dance moves combined with hand apparatus.The classes begin with warm-ups, conditioning and stretching.
Participants learn tumbling, dance moves, leaps, turns and traveling steps as well as manipulation of the hand apparatus (hoops, balls and ribbons) and choreographed dances to music.
About Rhythmic Gymnastics:
Rhythmic gymnastics is an Olympic sport that combines the flexibility and dynamics of gymnastics, the elegance of ballet and the rhythm and self-expression of dance with the handling of small equipment such as ribbon, ball, rope, hoop and clubs. Gymnasts perform on a carpet to different styles of music either individually or in a group of five. The apparatus is fully integrated in the routine and it must be used with both hands, thrown into the air and kept in motion. Choreography involves a high degree of athletic skills: dazzling tosses and difficult catches combined with high leaps, jumps, amazing flexibilities, creative apparatus movements, difficult balances and gracious pirouettes.
ADULT GYMNASTICS
Great for BOTH Men & Women!
Have you ever wanted to learn how to do a cartwheel, swing on the bars, or tumble like your kids do? Then come to our Adult class!
This class requires no prior gymnastics experience! Stretching, strength and of course gymnastics are all a part of this class.
Students will learn handstands, rolls, cartwheels, round offs and then work on the various apparatus!
All levels and ages are welcome!
If you think you are too old, never did gymnastics before or have any another reason to not do an Adult Gymnastics class, don't worry! We will take it easy on you!
Thursdays 8:00-9:00pm
ONLY $23.00 per class. Pay as you Go!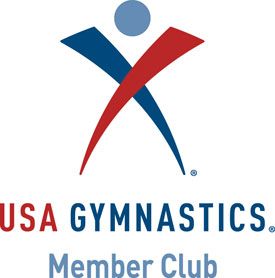 Rising Stars Gymnastics Academy
700 Park Ave. Suite 300 (Drake Business Park)
Manalapan, NJ 07726
732-792-RSGA (7742)